Back to Resources
Oryx Journal: Capacity for Conservation articles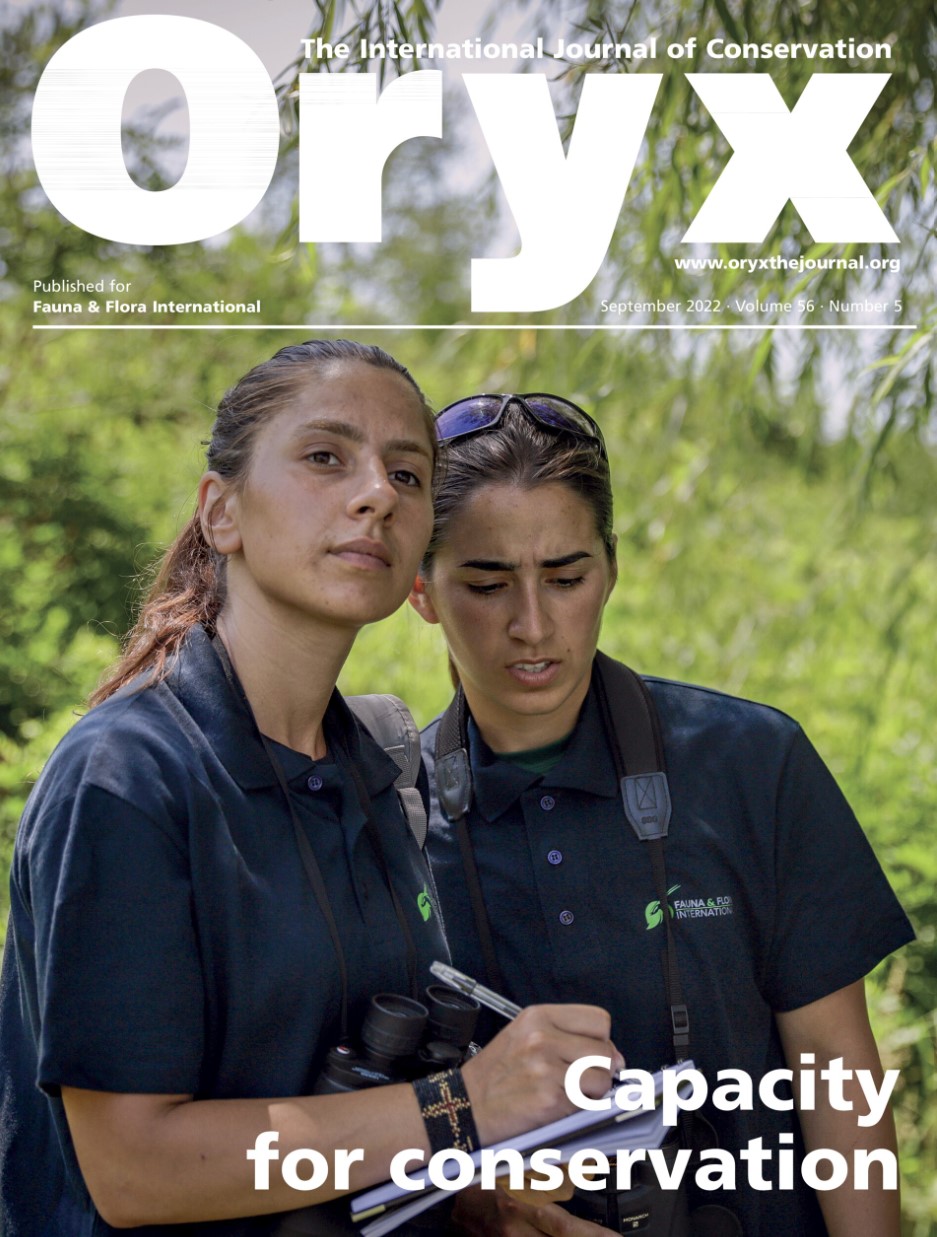 Who would find this resource useful? 
Conservation practitioners, conservation leaders wishing to learn more about strengthening their organisation and staff capacity, and the impact this can have for conservation effectiveness.
How can this resource help?
The capacity for conservation theme in this issue of Oryx is the principal output from the 2019 Capacity Building for Conservation Conference in London, UK.
This collection of papers acknowledges the challenges to build sufficient conservation capacity to deliver effective, timely nature protection at the scale needed.  Each article however, demonstrates a clear understanding of the task ahead and provides evidence to support many of the approaches being taken to tackle these challenges.
Article titles:
How should conservation be professionalized?
A framework for conceptualizing leadership in conservation
A systems framework for planning and evaluating capacity development in conservation: recommendations for practitioners
What makes conservationists persevere? Resilience strategies at work
Professional development in conservation: an effectiveness framework
Beyond skills and knowledge: the role of self-efficacy and peer networks in building capacity for species conservation planning
Evaluating the impact of the first 10 years of the Cambridge Masters in Conservation Leadership
Using a theory of change to evaluate the impact of a conservation training programme: a practitioner's perspective
The state of capacity development evaluation in biodiversity conservation and natural resource management
Donor perspectives on strengthening capacity development for conservation
Capacity and leadership development for wildlife conservation in sub-Saharan Africa: assessment of a programme linking training and mentorship
Assessing national-level provision of conservation capacity building: lessons learnt from a case study of Kenya
Strengthening capacity for species conservation in South-east Asia: a provisional assessment of needs and opportunities for the Asian Species Action Partnership
Capacity development challenges and solutions for Natura 2000: an approach through blended learning